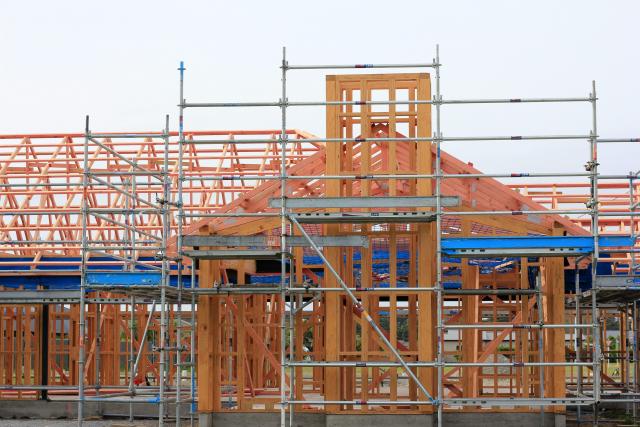 By Mikayla van Loon
The focus of the federal election when it comes to housing has been primarily directed towards purchasing homes rather than renting.
But with the lack of affordable rentals as identified in Star Mail's article last week, key organisations like Anglicare have been calling on federal candidates to represent their electorate and restore the rental market.
Anglicare Victoria CEO Paul McDonald said largely the Federal government has ignored the rental crisis.
"While the Victorian government has recognised the seriousness of the situation and is acting to build a record amount of social housing, the problem barely enjoys the most cursory lip
service from the Morrison Government," Mr McDonald said.
"It's time both major parties at the federal level started to take this problem seriously in the run-up to the Federal Election, at a critical time when the cost of everyday essentials is on the up."
Comments like those from Prime Minister Scott Morrison, "the best way to support people renting a house is to help them buy a house," have left rental support organisations and real estate agents baffled.
Star Mail contacted Casey's federal candidates to discuss their intentions if elected and received responses from Labor representative Bill Brindle and Greens representative Jenny Game.
Mr Brindle said this was an important issue for the Casey electorate and Labor's plan includes a ten billion dollar Housing Australia Future Fund to build social and affordable housing.
"While campaigning I have spoken with many renters who have described their struggles finding affordable housing and what really hit home for me was the amount of mothers with children I have spoken to who have, or are, fleeing domestic or family abuse and violence," he said.
"I am also cognisant of this housing issue affecting older women – of working age, becoming homeless if they lose their job, or after retirement, due to their lower superannuation balances, a result of leaving the workforce to bear children."
Over the first five years, Mr Brindle said Labor is committing to the building of 20,000 social housing properties, 4000 of which will be for women and children.
"If I am blessed to be elected to represent Casey in Canberra, I will work with the State government, the local council and my federal colleagues to advance the interests of Casey renters," Mr Brindle said.
"I will advocate strongly for Casey to receive a fair share of these funding promises Labor have made, and I personally will be advocating for the national rental affordability scheme to be protected."
Ways in which bodies like Anglicare have suggested to fix the current rental crisis is by increasing payments like Jobseeker and Youth Allowance to ensure people can afford rent and other essentials.
Ms Game said the Greens support a rise in these payments and would like to see the current $44 a day increased to $88 a day.
In response to Mr McDonald's assessment of the Federal government's ignorance to the rental crisis, Ms Game said "the property market has been rigged for investors."
"The Greens are the only party that recognise housing as a human right, whereas in Australia for too long, the major parties have seen housing as an investment opportunity," she said.
"The Greens will establish a Federal Housing Trust to build a million public and social homes across cities, towns, regions and remote areas over 20 years."
To support Casey residents, Ms Game said the Greens will advocate for mechanisms to facilitate lower-income home ownership through "alternative forms of home ownership to the market, including community land trusts, leasehold schemes, co-housing, self- build schemes and shared equity."
A Shared Equity Ownership Scheme has also been established by The Greens to help people buy up to 75 per cent equity in a Federal Housing Trust home for $300,000.
"There is a great deal of evidence to support the argument that this is what's needed to solve the housing issues across Australia, including in Casey," Ms Game said.
"The scale of the build we propose would obliterate social housing waiting lists and reduce homelessness, especially in groups like women and children facing domestic violence, First Nations people, and migrants and refugees who face higher rates of homelessness."