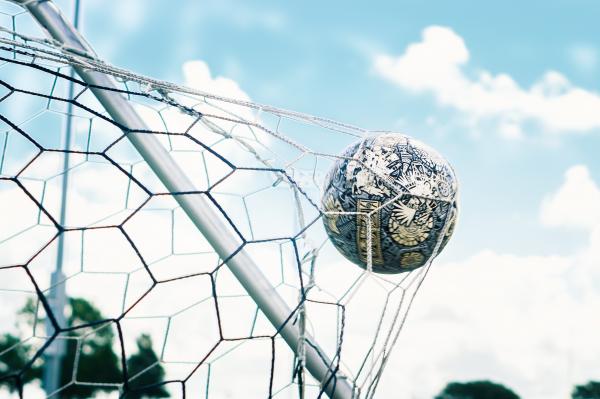 By Peter Stephenson
On Sunday 27 June, the fourth-placed Barkers' women's soccer team travelled to Quarries Park to face second-placed Clifton Hill.
This loomed as their toughest test so far, as the Hillmen were one of only two sides to beat the Barkerettes this season, and they were missing their suspended goalkeeper, having to draft in Zoe Caldwell from the juniors.
However, nobody could have predicted the eventual outcome.
Barkers began well, with Amy D'Ortenzio lobbing the keeper on 13 minutes, but also clearing the bar. She then muscled her way through multiple challenges on the right before firing a shot at Vara Tyrikos in the home goal, which Tyrikos did well to hold.
On 25 minutes, Barkers had a corner on the right. Kelly Butera whipped in her usual good delivery, and the ball sat up nicely for Anjali Lobo, who shot home for the opener. This was going to be interesting.
Five minutes later, a through ball found Lisa Walsh, whose goal bound shot was blocked by Tyrikos, but the ball spun beyond her and inside the post for 2-0.
At the other end, Hillmen had chances cleared off the line twice as Barkers rode their luck – half-time 2-0 to Barkers.
Ominously, the home side brought on striker Zoe Markopoulos at half-time, who usually plays in one of Hillmen's higher league sides.
This was going to be very interesting, as she had scored a hat-trick at Esther Park earlier in the season in their 3-1 victory over Barkers.
Sure enough Markopoulos repeatedly weaved her magic, seemingly going past players with ease. However, she usually tried to go past one opponent too many, and the Barkers' defence did a sterling job of snuffing out the regular threats.
What's more, they were gaining dividends from occasional breakaways. On 54 minutes, Barkers broke away, and an inviting through ball to Walsh allowed her to run onto it and put the ball beyond the keeper to make it 3-0.
Ten minutes later and, unbelievably, it happened again. This time, a quite superb ball from Aeisha De Marco again found Walsh.
She's absolutely in the zone at the moment and repeated the dose to make it 4-0 and complete her hat-trick.
Barkers were still under siege, but the best was yet to come. On 77 minutes another great ball found Walsh. This time she let rip a screamer into the top corner for 5-0, which was the final score.
This was remarkable stuff, because while all this was going on, Clifton Hill were trying desperately hard to break the Barkers' defence, but they were resolute.
This was quite simply one of the Barkers' best performances for years.
It's one thing to beat a mid-table side 4-1 at home as we did last week.
It's quite another to go to a ground you've never played on, against a side in second place boasting some very good players, and simply put them to the sword.
It would be grossly unfair to single out any one player. This was a brilliant team display from the goalkeeper right through to the forwards.
Dogged defending and lethal finishing combined to set up this remarkable result. Barkers go up to third, and next Friday host ninth-placed Ashburton at Esther Park.