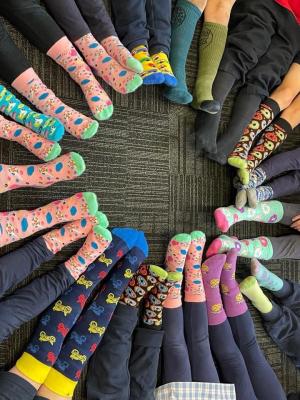 Students, teachers and families from Rolling Hills Primary School walked, rode and scooted to school on Wednesday 23 June shinning bright in their silly socks with funds raised supporting Lilydale SES after the recent storms.
Eight teachers and 240 students, which was a massive 63 per cent of the school's cohort, walked to school in support of the cause.
The Rolling Hills Primary School community make sure they stand strong together, celebrate successes and support each other during harder times.
The silly sock walk to school day raised considerable funds to be donated to the Lilydale SES.
Rolling Hills Primary School thank Lilydale SES for all their amazing efforts supporting the community during the recent storms.
– Tracy Lynch