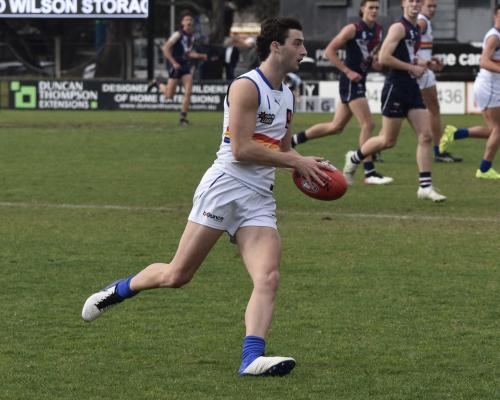 By Mikayla van Loon
The Eastern Ranges have had a successful draft year once again with three players being picked up by AFL clubs on Thursday night.
Richmond, Adelaide and Geelong will welcome the three draft picks to their sides for 2022.
Flynn Kroeger was chosen at pick 48 by the Geelong Cats, a midfielder who has played off half back.
The boy from Wandin Football Club has made locals very proud and the Club took to Facebook to say they were speechless.
"Our favourite post of 2021.. Words won't do it justice so we won't even try.. Flynn Kroeger you star," the post reads.
"We couldn't be prouder of what he's developed into, not only as a footballer but as a young man and part of our club.
"He's worn the red blue and white with distinction throughout his junior career and we can't wait to see what the next stage of his football journey brings."
Midfielder Tyler Sonsie was selected by Richmond Football Club at pick 28 for his impressive performance in the under 16 Championships in 2019, where he averaged 23 disposals and two goals a game.
Richmond used its third pick to ensure Sonsie would be joining the club, hoping to draw on his ability to read the play and use the ball with genuine class on both sides of the body.
In an interview with Fox Sports after being selected Sonsie said he is excited to learn as much as he can from some of the greats of the game like Trent Cotchin and Dustin Martin.
At pick number 36, Jake Soligo will be heading to the Adelaide Crows as a midfielder and forward.
Throughout the 2021 season, Soligo averaged 23 disposals a game and finished the last three games with an average of 27 disposals.
Soligo is known for his quick skills and will be a real asset to the rest of his teammates on the forward line.
Soligo was awarded Eastern Ranges Pennington Medal (best and fairest) in his top-age campaign.
More Eastern Ranges players have the chance to be selected in the rookie draft on 26 November.