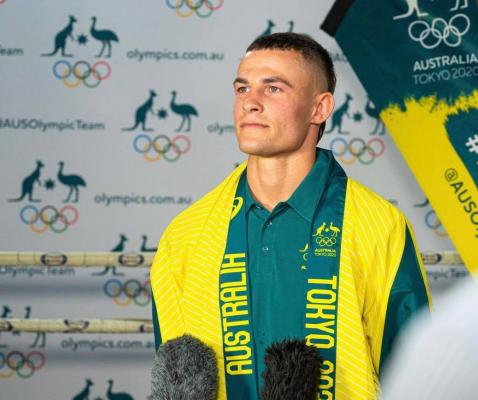 By Mikayla van Loon
Harry Garside has just taken home a bronze medal in his brave effort against boxings world number one Andy Cruz.
In what was an ametuer versus professional match up, Garside held his own, showing his passion and determination throughout every round.
Although not the result Garside was after, he was proud to have been able to fight a legend of the league in Cruz.
"Obviously bronze is still good but the gold medal is what I wanted but now hopefully I've inspired the next generation of boxers and young athletes leading into the 2032 games and lets hope it is our most successful games ever," he told Channel 7.
Both Garside and Cruz fight a similar fight, being natural counter punchers, which left Garside looking to draw his opponent in.
Garside had great head and foot movement all throughout the bout but Cruz was better and faster.
Needing to beat Cruz at his own tactics, Garside fell short in the first round in a unanimous decision.
Cruz's superior hand speed saw him getting the better exchanges of the two in the ring.
A hard hit to the head meant the standing eight count was enforced on Garside to ensure he could continue the fight.
Although he lost the second round, Garside kept his determination and focus all through the third bout, which saw him looking for every opportunity to take a good enough punch to give him the round.
Unable to out-beat and out-move the two time world champion, Garside pocketed a bronze medal at his first Olympic Games and made history as the first Australian to win a medal in 33 years.
The humble boy from Lilydale thanked his opponent and showed the utmost respect for the fight that had just been had.
"I just feel like that normal kid from Lilydale to be honest, it's pretty crazy that I'm here. It hasn't really sunk in but I did this for Australia and I know Australia is proud of me that I got a bronze," Garside said.
"I know I wanted a gold but I'm proud of myself, I showed up and I had a great preparation and I really gave it everything but he [Cruz] was just a bit too good today unfortunately."
"Thank you Australia, I love you so much. I love you mum and dad and Brian."