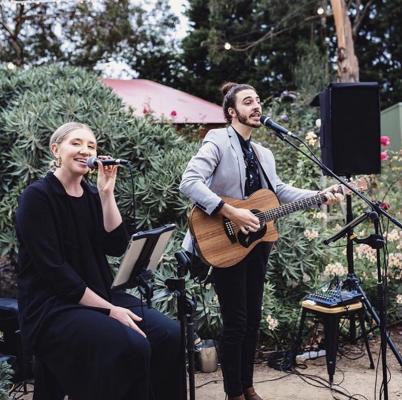 By Renee Wood
When the entertainment and wedding industry was stopped from the Pandemic, wedding singer Sarah Grimstone decided to put her free time to good use by turning to social media to help small businesses.
Hence, Instagram account 'Eastern Burbs Living' was born – a social media page shining a light on eastern Melbourne suburbs'creators, makers and businesses based in the region.
Sarah set out to create a community driven page providing exposure to many retailers, cafes and creators who've been hit hard by the pandemic,
"There was really a gap in the markets and there's so many incredible small businesses and people that are working so hard behind closed doors that have never really had the spotlight on their craft or what they do," Sarah said.
"I wanted it to feel like a sense of community and a sense of discovery during a time where I think people felt really isolated."
By bringing businesses all together on the one platform it's made it easier for Eastern Burbs residents to also support local.
Now more than 250 posts have been shared, all scripted with purpose dedicated to a different small business or artisan.
It's clear to see from the growing audience of almost 5500, that something like this was desperately needed from the community.
"At the start of lockdown I saw people were posting on community pages 'where can I find a local person that makes candles?'
"So there was a demand for people to support businesses, they just didn't know where to find them."
One cafe who's seen the benefits from being part of EBL was Mon Poulett, who Sarah visited and filmed a Tik Tok video of, which later gained more than 20k views.
Mon Poulet co-owner Lo Croiset said customers were coming in for months from seeing the video.
"For about three months I saw people coming in and hearing people come in off the back of her Tik Tok and that was completely out of the goodness of her own heart," Lo Croiset said.
The EBL platform is purely run by Sarah's own drive to promote local small business owners and doesn't charge businesses to feature.
"I think because of Covid there really is that 'we're all in it together' mentality now and Sarah's just one of the beautiful ones that has risen to the surface."
It's also helping to promote the eastern region and prove that funky and interesting businesses do exist outside of Melbourne's CBD areas.
"Through slowly kind of gathering together these creatives and the, you know, hidden gem cafes, it's like we do have our own slice of almost like that urban lifestyle in a very suburban territory," Sarah said.
"There are really trendy businesses doing really cool stuff out here and you don't necessarily have to be based in the city to get that type of exposure or foot traffic."
For more visit EBL on instagram @easternburbsliving