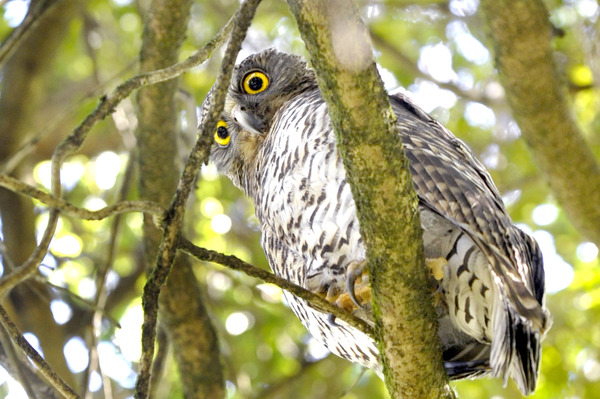 By Mikayla van Loon
The Mount Evelyn Environment Protection and Progress Association (MEEPPA) were disappointed to hear about Yarra Ranges Council's failure to consult a major stakeholder in the Mount Evelyn pavilion build.
MEEPPA president Clare Worsnop said she could never understand how the council were expecting to remove 20 metres of crown land vegetation without approval from the Department of Environment, Land, Water and Planning (DELWP).
A new law brought in by the planning minister Richard Wynne in March, stated that objectors could not take a council's decision to VCAT nor did the council have to share any details of a project if its total cost was under $10 million.
"We were concerned about that because the council had indicated to us that we couldn't do anything, that they could remove the vegetation to their liking," Ms Worsnop said.
"We were concerned about that because of the endangered species that we have discovered there, especially since we've done all the work, we have 15 years of revegetation work with grants from Melbourne Water, which is a lot of commitment from any community."
Yarra Ranges Council had told MEEPPA it had an exemption for removing vegetation on crown land.
"There is a spot where [the law] says a council can remove native vegetation from areas whether it's planted or not but not if it's on public land, not if it's been done by community with community funds, which Melbourne Water grants are and if it was planted to improve the biodiversity of the site," Ms Worsnop said.
"Which is absolutely what we've done and that's why we've got the endangered species, the yellow bellied gliders, the owls and the bandicoots that have returned after 50 and 60 years."
Ms Worsnop said she wanted to make it clear MEEPPA never opposed the upgrade of the Mount Evelyn pavilion but was rather opposed to the amount of vegetation loss.
"We never objected to the upgrade because the clubrooms were built in the 1970s and they're not fit for purpose with females and anyone can work out that after that many years, it probably needs an upgrade.
"The only time we started to ask questions was when they came and told us that they were going to remove vegetation, important vegetation on top of the fact that we've had these massive storms that have taken down so much vegetation and so many hollows and so much of the homes for all the critters that are dependent on it, you'd think they'd be thinking about adding, not taking away."
Billanook ward councillor Tim Heenan said he was "bitterly disappointed" in the council's oversight and the delay it has now caused.
He wanted to reassure people that MEEPPA had no part in the delays but rather it was the wrong doing of the council.
As part of the planning permit, the CFA requires 50 metres of defensible space, meaning 20 metres of vegetation surrounding the building would need to be removed.
Doing so only leaves 10 metres of vegetation between Olinda Creek and the car park, potentially changing the creek's temperature, making it difficult for some creatures to survive.
MEEPPA has been protecting the reserve's environment since 1927 and Ms Worsnop said she would like the council to consider that as it deliberates the new conditions around the pavilion build.
"That's a long history of caring for and providing recreational space of all kinds, not just for sport but for everybody," she said.
To date, MEEPPA hasn't had any form of official communication from Yarra Ranges Council to notify them of the changes.
"We [need] a clearer picture of what the new restrictions and conditions that DELWP has imposed on the council and that means there is not really a great deal we can do until then but we will keep an eye on it.
"We'll keep asking for updates until we find out what's happening and we'll make presentations as we feel appropriate.
"We'll do what it takes to make sure we get the best outcomes for the whole community, not just a few."