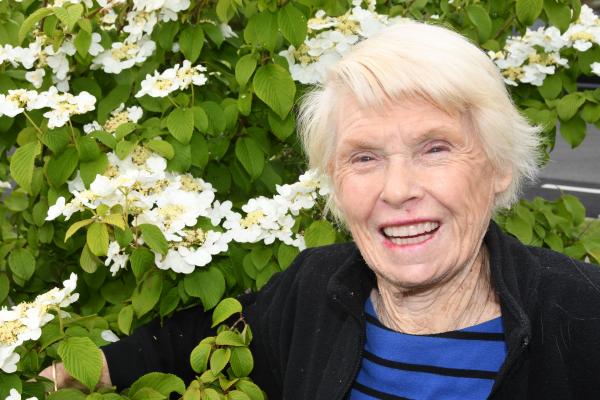 By Mikayla van Loon
After 39 years of volunteering at the Lions Op Shop in Mooroolbark, Maureen Reid has finally entered retirement and is ready to start the next chapter of her life, whatever that may be.
At 80 years old Ms Reid's outlook on life is inspiring.
"The way I look at it, we've all got cycles we go in, and I'm just evolving and I don't know what cycle I'm evolving into but I'm moving on to something else," she said.
Moving from South Australia to Mooroolbark 47 years ago, Ms Reid joined the op shop when her late husband started volunteering with the Lions Club and from then on she stayed to help out at least one day a week.
Mooroolbark changed in front of her eyes and Ms Reid said she witnessed what was a country town change into a small suburb.
"That's what I liked about it when I first came here because it was like a country town and you knew most people and it wasn't the hustle and bustle. It was just an easy going lifestyle but now it's busy and everything's radically changed."
Over the years generations of the same families would keep returning to the Lions Op Shop to come and say hello to Ms Reid.
"One lady came in and she said 'I used to come in here when I was a little child' and I said 'yes, I remember you, I know your mother very well'," Ms Reid said.
The friends she has made and the relationships she was able to form is something Ms Reid will miss the most about the op shop.
"I'm a people person and people used to tell me all their stories and about their families and used to bring their grandchildren in to talk to me.
"I used to like the camaraderie of the people and I have still got three or four friends that I keep in contact with.
"I didn't call them customers, I called them friends."
The last two years of lockdowns and restrictions did prevent Ms Reid from working at the op shop in her normal capacity.
Not having the consistency of going to the op shop every week helped to break up the habit of getting up and driving to the shop week in and week out.
"It was a big part of my life for many years. I suppose it just grows like a habit, you just do it and you think 'oh it's op shop day today' and you go."
"Things are happening all your life and nothing stays the same. Life is like that, from one week to the other you never know what's going to happen."
Ms Reid also thought it was time to give up working, to hopefully enjoy life by travelling the world when she can.
"We were going on a Mediterranean cruise last year for my birthday but we didn't get there. We've done well though, we've been to 22 different countries."
Closer to home, Ms Reid is also eager to visit friends in Warburton and to get back to see family in South Australia.
"Most of my family are in South Australia so I haven't been able to go there. I've got a grandson I haven't seen all that much and I'd like to go and see him play football," she said.
But even though Ms Reid said life has been in a state of turmoil for the last two years, her positivity has remained.
"You've got to be thankful for what you have had, you can't worry about what you can't get now."