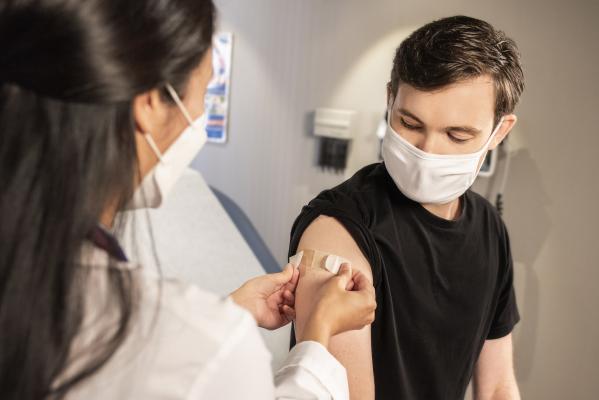 By Gabriella Payne
If you're still sitting on the fence about whether or not to get the Covid-19 vaccine – this could help make your mind up!
In a bid to encourage more Aussie adults to get vaccinated against the virus, a group of wealthy philanthropists and corporations have set up a lottery incentive that everyone who's received both their jabs can enter – with a mammoth cash prize of $1 million!
As well as the major million dollar prize (which will be drawn on Friday 5 November), 3,100 Ultimate eGift cards (valued at $1,000 each) will be given away each day throughout the month of October.
The 'Million Dollar Vax' promotion is open to all Australian residents aged 18 years or older who will be fully vaccinated by Monday 13 December.
The people behind this new incentive said that they hope the lottery will encourage un-vaccinated Australians to get their jabs as soon as possible, so that the country can move away from lockdowns in the near future.
"This initiative has been created by the 'Million Dollar Vax Alliance', a group of generous philanthropists and corporations, to accelerate Australia's Covid-19 vaccination program in a safe and secure way," a statement on the Million Dollar Vax website read.
"The faster we reach higher vaccination rates nationally, the sooner we all can safely resume our full range of community and business activity."
So what are you waiting for? Get your jab and go in the running to win big!
To enter the lotto, head to https://milliondollarvax.com/