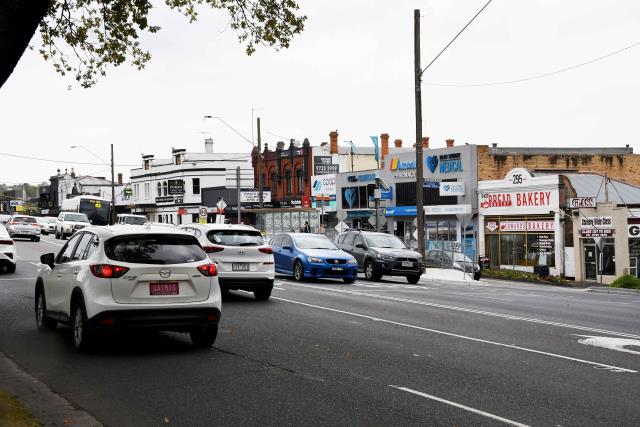 By Mikayla van Loon
The Victorian State budget was handed down this week with funding for projects right across the state but the Yarra Ranges region was relatively underfunded.
With education, healthcare and infrastructure the major pillars of the budget, specific allocation of funding for these projects in the shire was minimal.
Local schools already approved for existing funding included Lilydale High School, Lilydale Heights College, Manchester Primary School in Mooroolbark, Yarra Ranges Special Developmental School and Croydon Community School.
The facilities at Croydon Special Developmental School will be upgraded as part of a $326 million funding package for 36 state-run special schools across Victoria.
"Kids with special needs deserve access to the same opportunities as every other student and with these upgrades, we'll make sure that's possible," education minister James Merlino said.
Coldstream Primary School was also successful in receiving new funding of just under $2.5 million for the modernisation of existing buildings.
Much to the disappointment of Evelyn MP Bridget Vallence, major road infrastructure projects in Coldstream and Seville East, as well as the rail duplication in Lilydale weren't funded in this year's budget.
Ms Vallence said it was a missed opportunity in this budget to fund these projects to support commuters and drivers.
"The Lilydale Train Line is notorious for cancellations and poor punctuality and only duplicating the rail track between Mooroolbark and Lilydale will fix this," she said.
"Despite the state government spending half a billion dollars to remove level crossings at Mooroolbark and Lilydale, traffic congestion has worsened and commuters still need to wait 20 to 30 minutes for a train."
Lilydale did however, receive a mention with a contribution to continue improving the town centre under the Suburban Revitalisation Program. A further $9.7 million will go towards supporting Boronia, Broadmeadows, Frankston, Lilydale, Melton, Noble Park, Reservoir and Tarneit.
"Lilydale, particularly Main Street, desperately needs revitalisation after the Andrews government's level crossing removal project has made the area a traffic congestion nightmare, driving away customers and damaging trade for local small businesses," Ms Vallence said.
"Residents are telling me that they're simply avoiding the area. This has only compounded the challenges for local traders who, after the world's longest lockdowns, are facing an increase in taxes on payroll announced in this state budget, up 17 per cent on the prior year."
A $15 million Living Local Fund will also provide grants for projects to improve suburban shopping strips and public spaces, upgrade safety and accessibility and provide new playgrounds, splash parks, community gardens and public art.
Local government and suburban development minister Shaun Leane said the pandemic has changed the way people interact with their local communities.
"As we continue to recover from the pandemic, we're investing in the projects that local communities want, as well as the Victorian workers we need to deliver them," he said.
"By working with local communities, we strengthen the liveability of our suburbs, support local businesses and drive jobs growth closer to where people live."
Two funds that have been quite successful in the Yarra Ranges are the Local Sports Infrastructure Fund and the Country Football and Netball Program.
Both funds received continued support in this budget with $88 million allocated to improve community sports infrastructure and programs to boost participation in local sports clubs and organisations.
Kimberley Reserve and the Yarra Glen netball courts were successful last year in receiving funds from both programs respectively.
Lilydale will also receive $1.2 million for a lawn grave development expected to be completed in the third quarter of 2022-23.