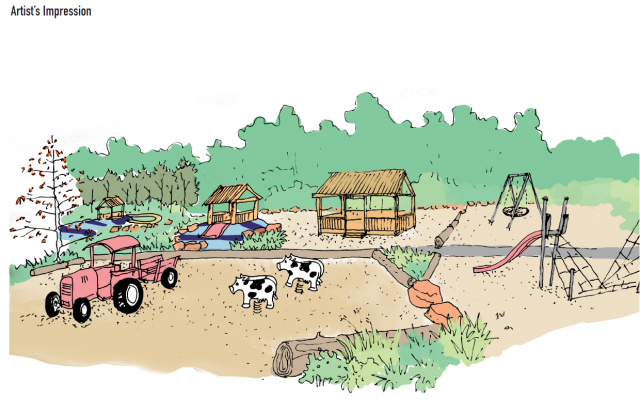 Yarra Ranges Council has opened a community submission and feedback request for the newly released Morrison Reserve upgrade plans.
In preparation for a Masterplan, residents and users of Morrison Reserve in Mount Evelyn are invited to submit thoughts and questions on the proposed upgrades.
Billanook Ward councillor Tim Heenan said it was important for the local community to have their say on the designs to make sure they meet their expectations and needs.
Not only will current facilities be renewed, a bike park has been indicated as part of the plan after a five-week survey in 2021 received over 2000 responses.
This was deemed appropriate because the space is there to be utilised, Mount Evelyn is a key location for Lilydale, Montrose, Kilsyth and other surrounding suburbs and the existing environment is a good building block for an all-ability park.
"We've also seen an increase of informal bike trails and jumps popping up in nearby areas, which not only raise some safety concerns but they can also have a negative effect on the biodiversity of the local environment," Cr Heenan said.
"Previously the community have said that they would like to see a new bike park and renewal of the playspace at Morrison Reserve, so we're keen to understand how they feel about the concept designs that have been developed and whether they're in line with their expectations.
"Morrison Reserve already has some great, organised sport facilities, so to enhance the playspace and create more passive areas for recreation will now mean the reserve will truly have something for everyone."
Based on 140 submissions already made to the council on what the priorities should be for the reserve, five key areas of focus have been identified.
These include: installation of a public toilet, upgrades to the soccer pitch, a new bike park, upgrade to the Southern Sport Pavillion and playspace renewal.
Yarra Ranges Council intends to apply for funding from the State government's Growing Suburbs Fund, the outcome of which is expected to be announced in September.
Although only in the very early stages of proposal, once consultation is complete and feedback received, the council will draft a Masterplan which will again be open to the public for submission.
Engagement closes on Sunday 31 July. To submit feedback, go to https://shaping.yarraranges.vic.gov.au/morrison-reserve-upgrades or contact Sarah Brophy at the council office on 1300 368 333.